With nearly three decades of experience building single-family homes, Martin Construction Company has established itself as a premiere custom home builder in Los Angeles.
From the very first meeting to the finished product, we're committed to creating a holistic, cohesive experience, and bringing our clients' visions to fruition.
As Le Corbusier says "The home is the treasure chest of living." Working from this principle, Martin Construction Company strives with each project to create lasting, family treasures in the form of beautiful, custom-built homes.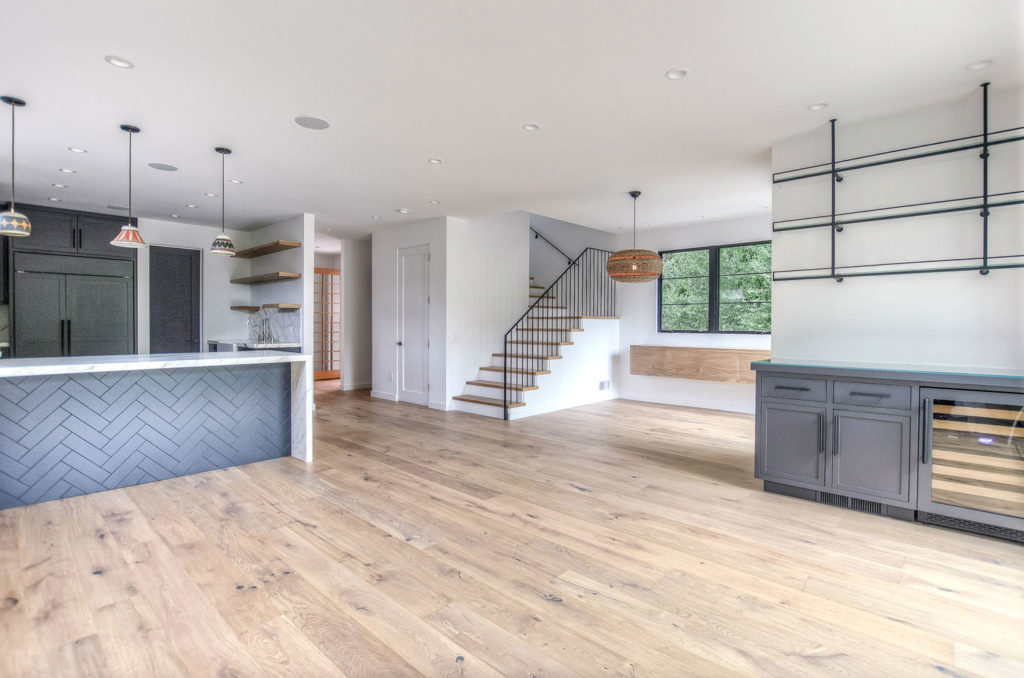 During this stage, Martin Construction Company studies the working drawings, value engineers the project, prepares pre-construction cost estimates, and develops a preliminary building schedule. Achieving the desired balance of design and value, and a home that beautifully blends both, is fundamental to the success of each project.
Martin Construction Company builds each of its homes with a unique and comprehensive approach. Careful planning, meticulous organization, elite quality control, and state of the art project and budget management are essential elements of our process. For each project, architects, designers, and homeowners can expect the following:
Coordinating all aspects of construction
Full time, on-site project management and supervision
Detailed project schedule
Architect, designer, and homeowner decision schedules
Budget management and value engineering
Accurate, weekly reporting of budget, committed costs, and cost to complete the project
Subcontractor, vendor, and supplier management
Photo journal and site log documenting daily activity, inspections, site visitation, etc.
Weekly site meetings with relevant architects, designers, and consultants
Dedicated site meetings with homeowner and/or owner representatives
Quality control
Safety control
Martin Construction Company's dedication to its clients extends beyond the building phase. Written documentation, manufacturer and product manuals, and site reviews will instruct homeowners and/or their representatives on how to operate each and every system in their home.
Warranty and repair work will always receive immediate attention. Additionally, Martin Construction Company will schedule a one-year follow up and walkthrough to evaluate wear and tear and any required maintenance.